Back Pain Prevention
Basic knowledge
Should change posture more often and when sit should keep the knees in level with hips or slightly lower, not stretching their legs.

- Avoid reaching, lifting overhead. Or front, bent forward, pulling the front.
- Sleep mattress should firm,not too soft and when side lying should bend the hips and knees.
- Sit in a chair near the steering wheel to move the most.
- Get up from a sitting position Do not lean forward too much. Should move to the edge of the chair and stood upright posture.
Proper lifting technique
- Keep back in straight position all time.
- Do not twist your body, should move the feet to change direction while lifting.
- Use leg muscles instead of the back muscles.
- Hold the weight close to the body as possible.
- Tighten abdominal muscles while lifting. Do not hold your breath
- Avoid reaching overhead lifting or front bent forward Pushing forward amongst any one position too long.
Housework : The device should have a long handle properly to avoid bending or reaching, if you must stand for long time, should rest one leg on the small box
Avoid risk factors that prone to back pain :overworked, prolonged stress, smoking, drinking, obesity, faulty posture
Maintain proper posture by posture biomechanics.
Regularly Stretching and exercise back muscles.
Proper standing posture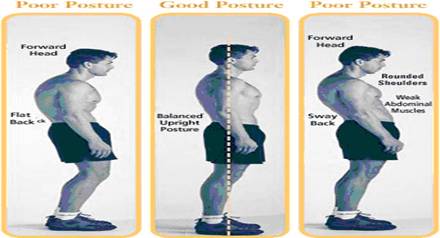 Try to contract the abdominal muscle a little when standing
• Standing on a base that is wide enough.
• Distribute the weight of each leg, alternating frequently, but not the weight on the hips.
• Place the legs on the little chair.
• Try standing with slightly bend theknee. Do not full stretch the knee.
• Wear the right shoes, the toes are not too narrow and the heel is not too high.
• Try to walk around and sit 5 minutes if long standing against wall flap and dropped back periodically.
Proper sitting posture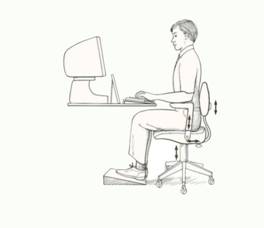 Back & neck straighten
• Fit Rigid backrest angle 90-100 °.
• Abstain from 90 ° elbow and arm.
• Bend the hips perpendicular to the latter.
• Hips are level with the knee or above the knee.
• Foot pad fits the floor
The things that should avoid in sitting position
- Avoid prolonged sitting posture in any position.
- Avoid sitting on the bed or chair, buckled or too soft.
- Avoid sitting posture in both legsfull stretch in a long time.
- Avoid sitting cross-legged
- Avoid sitting with tilt legs for more than 10 minutes
- Avoid sitting back bend.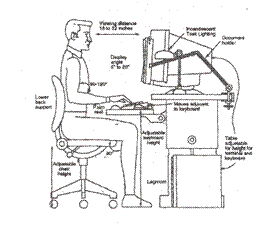 Stretching the lower back and legs
Stretching by extend the back
Strengthening the core muscles
Strengthening the abdominal muscles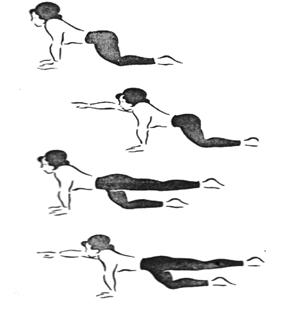 Back exercise for reduce lumbar lordosis
Reference
1. Low Back Syndromes : Integrated Clinical Management, Craig E. Morris 2006.
2. Musculoskeletal Interventions; Techniques for Therapeutic Exercise, Michael L., Barbara J., William E. 2007.
3. Back Stability : Integrating Science and Therapy 2nd ed, Christopher M. Norris 2008.
4. Clinical Orthopaedic Rehabilitation, An evidence-based approach 3rd ed ; S. Brent Brotzman, MD., Robert C. Manske, PT. 2011

Edited by : Dr. SupanneeAmnuaypornsathit, Physiatrist